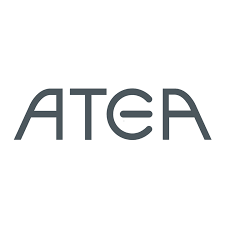 Software developer (C#/JavaScript)
Atea Global Services, SIA
The company is a part of the Atea Group – the leading Nordic IT infrastructure company and the 2nd largest in Europe. By joining Software Development team, you will be able to participate in in-house developed platform growth. Main point of product is to bring automation in IT service management processes.
Job responsibilities:
work with the Agile development team;
working on a platform for both customer and business needs;
realizing business value through an iterative life cycle for software development;
create a cloud-based data platform for functions associated with visual reporting on enterprise services using modern, verified, and secure technologies.
Job requirements: 
at least 1-3 years of a full-stack programmer working experience with C# and JavaScript;
knowledge of these technologies: HTML, CSS, MS SQL, NoSQL, Windows 10, Git/TFS;
experience with .NET application development (.NET MVC, Entity Framework and/or .NET Core/.NET 5);
API creating/interacting;
good appreciation of security and web accessibility.
Considered as advantageous:
Azure services;
Azure DevOps;
PowerShell (Registries, Files, WMI, Error handling, Workflows);
Windows 10 Go.
The company offers:
international environment and company events;
growth opportunity to senior software developer role;
salary range from 1800 till 3200 gross (before taxes);
payment of the telephone expenses, in case of switching on Tele2;
health insurance (psychologist, physiotherapist);
free parking place.
Workplace: during the training period, work at the office (Mukusalas Street 15, Riga), after training, both at the office and remote;
Working time: Monday-Friday, 9:00 a.m. to 6:00 p.m.
Are you interested? Send your application to lilita@darbaguru.lv
Confidentiality guaranteed.