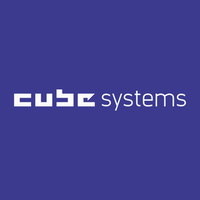 Senior PHP programmer
CUBE Systems
The company operates in IT industry for over 14 years and develops web-based solutions. The team is made up of highly skilled and talented programmers, system analysts, UX architects, creative strategists, designers, animators, testers and project managers. CUBE Systems has received several Latvian IT awards and the company is organizer of conference "UX Riga". Expanding the team they looking for an experienced and knowledgeable PHP programmer.
Main tasks:
programming IT solutions for a large long-term project with hundreds of thousands users;
independent organization of own work.
Requirements for candidates:
at least 3 years experience working with PHP;
experience with any PHP framework (Laravel, Symfony or other);
good knowledge of OOP (Object Oriented Programming);
understanding of good code writing practices (Design patterns);
skills in API development and integration (oAuth, REST, SOAP, GraphQL);
ability to develop automated tests (unit, feature, integration tests);
basic knowledge of Unix systems;
good Latvian language skills;
good technical English skills;
desire to work in a team, learn and develop.
The following will be considered an advantage:
understanding of any JavaScript framework - Vue.js, Angular, React.js or others;
experience working in a team on a large project.
The company offers:
professional and friendly team;
work in a new, modern office near the Daugava;
flexible start and end times (begining of work day from 8:00 to 10:00, end of work day from 17:00 to 19:00);
access to Laracast and other teaching materials;
an individual training budget that can be used to develop your knowledge;
growth as a technical team leader or participating in other interesting CUBE Group IT projects;
additional holiday - September 1, if there are children of school age;
salary 2000 EUR - 2500 EUR net (after tax).
Company office: 29B Mukusalas Street, Riga, LV-1004
Working hours: full time, 8h hours on a working day
Please send your application to lilita@darbaguru.lv
Confidentiality is guaranteed.